Dentures in Emporia, KS And Surrounding Areas
Years ago, the word "dentures" conjured up images of sticky adhesive pastes and awkward chewing. But thanks to advances in dental technology, today's dentures are more comfortable than ever before. If you're in need of dentures, come to Dr. Thomas A. Kriss, DDS. As an established dental practice in Emporia, KS and Surrounding Areas, our goal is to provide you with dentures that look and feel just like your natural teeth.
Your Comfort is Our Priority
At Dr. Thomas A. Kriss, DDS, we understand the importance of properly fitted dentures. That's why we take the time to find the right dentures for patients who have suffered tooth loss. When you come to us, you'll benefit from our caring, attentive dental staff. And if you have any questions about your dentures, you can rest assured that we'll be happy to offer up answers.
Whether you're looking to replace your current dentures or are pursuing dentures for the first time, Dr. Thomas A. Kriss, DDS is the place to go in Emporia, KS and Surrounding Areas.
We are a provider for Blue Cross Blue Shield, Delta Dental & Workman's Comp. and accept most major insurances. Call us today to set up your appointment.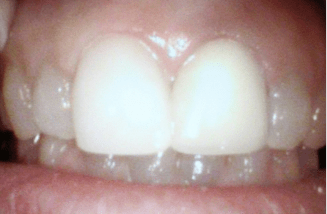 Dr kriss is my hero. I have had several medical issues that led to debtal issues and he has been there every step of the way with compassion, expertise and skill. He had gone above and beyond for me over and over again. And his staff is great! Couldnt reccomend him more!

- Sherry Kohman. 6/21/2020

Even with the COVID pandemic, I was able to get in quickly and my appointment was less than an hour! Dr. Kriss and his dental assistant, his wife, were very professional and polite, while taking all necessary safety precautions to ensure their protection as well as my own. Highly recommend!

- Juanita Rodriguez. 4/15/2020

After not having been to a dentist for years I was so nervous to finally go again, and to a new one at that. Dr. Kriss was recommended by some friends and I'm so glad! I've had three visits in the last couple months for cleanings and fillings and I've never felt more comfortable in the dental chair. And it feels like everyone just knows me! I appreciate being walked through every step, I really value that.

The first thing I noticed when I walked in was how tastefully the office is decorated. The operatory is no less impressive. I was awed by the array of high technology that dazzled my eyes. The most amazing aspect of my dental experience was the dentist himself. I've been afraid of dental procedures my entire life. Dr. Kriss put me at ease, immediately. He's gentle. He explains what he's doing as it's happening. He goes about his work skillfully. He's a delight ! He offers options. I'll never go anywhere else.

- Gloria Kemper. 10/12/2019

I went in for a cavity and it turns out I just have a sensitive tooth. But Dr. Kriss took the time to go over every X-ray and the pictures of all my teeth. I've never learned so much about my mouth or had a dentist that cared enough to teach me. The staff was so welcoming and sweet as can be. As a new patient, I could not have asked for a better experience!!!

- Jennifer Taylor. 9/30/2019

Dr Kriss is extremely gentle, thorough, and does amazing dental work! He really takes his time to listen to your needs, and even takes photos of your teeth so you can see before, during, and after procedures. He is wonderful with kids as well! I recommend him to everyone I come across that is needing quality dental care by a caring dentist. TEAM KRISS ROCKS! 😁

- Jessica Elaine. 9/5/2019

Dr. Kriss has been caring for my elderly mother's dental needs for years, always going above and beyond for her. Dr. Kriss, Thank you being there to provide my Mom with such thoughtful and caring dental care. I'm grateful to your devotion to her as both a patient and as a person. ~Joanna (Mary's daughter)

Since I tell everyone about how awesome Dr Kriss is it makes since to stop and write a review. There is no doubt I would drive quite a distance to have him as my dentist! Dental pain as I knew it didn't exist in the hands of Dr Kriss. Thanks for doing such a super job and caring about your patients!

So speedy and painless. I have been afraid of the dentist for decades and had an extraction and filling. Everyone was very careful to be sure I was comfortable and not afraid. They also carefully checked with my insurance first to get me a breakdown of cost in advance so there would be no financial surprises either.

- Candie Ethetton. 8/17/2019

I began having horrible tooth pain in the middle of the night. I called first thing in the morning and they had me in the exam chair by 8 am. I had a cracked tooth that required a root canal. I had never had one but was nervous just by the name of the procedure. Dr. Kriss did such a good job that it honestly wasnt much different than getting a filling..... just took a bit longer. I would highly recommend.

- Kelly Maxfield. 8/12/2019

Our daughter had a terrible toothache while my husband and I were on vacation. We called Dr. Kriss and he did a pulpectomy the next day, talking us through the whole thing on the phone since we couldn't be there. Our 9 year old went in crying in pain and walked out smiling and in awe because "she didn't feel a thing!" She wanted her big brother to go have the same thing done just to prove Dr. Tom could give him a shot and he wouldn't even know. His whole staff is kind, knowledgeable, and efficient. We enjoy our visits!

I had sensitivity in an old filling, 4 different fillings actually and Dr. Kriss replaced them. During the injections I did not feel a thing and afterwards the fillings were polished so smooth, and all sensitivity was gone! The overall experience was GREAT! The office was a comfortable environment and the staff was friendly! Chelsea

- Dr. Thomas A. Kriss DDS. 8/12/2019

Had my first root canal at age 46. Dr Kriss took his time to make sure I was well numbed before starting and kept checking to see if I had any pain during the procedure which I did not. He and his staff are always friendly and professional. I've been seeing this group for over 10 years and have been very satisfied with my care there

I have been going to Dr. Kriss for 15 years. Dr. Kriss is a great dentist that is always looking out for your best interest. He is a great communicator that takes the time to explain what is going on with your teeth and what needs to be done to make them better. I would highly recommend Dr. Kriss to anyone who needs a great dentist.

- Kent Clodfelter. 8/11/2019

Dr. Kriss and his staff are very gentle, kind and thorough. My cleanings and any work that I have needed done have been painless and easy. As someone who has a fear of dental work in general, I feel completely comfortable having my work done in this office. I highly recommend their office!

- Sonja Hodges. 8/11/2019
Mon: 9:00am - 5:00pm
Tue: 8:00am - 4:00pm
Wed: 9:00am - 5:00pm
Thur: 8:00am - 4:00pm
Fri: Closed
Weekends: Closed